The flexibility of a boutique, the skill of a large firm
The Amplegest company
Founded in 2007, Amplegest is a French entrepreneurial asset management firm with three business lines: Private Wealth Management, Asset Management and Family Office.
Key figures To 2023-09-29 :
3,0 Md€
Assets under management
Our 2025 vision
Amplegest is an asset management firm with a boutique approach. The firm aims for AUM of €6 billion: €3 billion for each of its two business lines, Private Wealth Management and Asset Management.
Our values
The firm's development is deeply rooted in strong values and convictions.
"Help our clients differently": that is the Amplegest mission which is based on three values:
Between our brand, employees and products
Transparency in word and deed During crises: demonstrate the flexibility of a small company and the skill of a large one.
Satisfying both clients and employees
The quality of a company's relations with clients is equal to the quality of relations with its employees.
Our history
Over time Amplegest has learned to transform barriers into opportunities, laying the foundation for its future
Merger with invest am, a cyrus group asset management firm specialised in international multi-class asset management
Amplegest joins cyrus group
Amplegest pricing power fund labeled sri
Commitment to pri (principles for responsible investment)
Amplegest exceeds aum of €2 billion
Stake in octo and marketing of their skills
Launch of gest, our proprietary model for the analysis and inclusion of non-financial criteria
Amplegest: from commitment to action
Long involved in philanthropy, our entrepreneurial management company has tirelessly promoted sustainable, responsible finance. After realising that Corporate Social Responsibility (CSR) was an opportunity to take action, Amplegest immediately adjusted its approach to one of constant improvement by gradually adding social and environmental concerns into:
The exercise of its business lines
Governance and organisation
Relations with principal stakeholders
Awards
Recognised expertise in our business lines and range of funds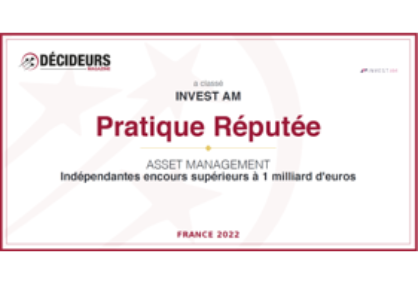 2021
Gestion de Fortune 2021 Price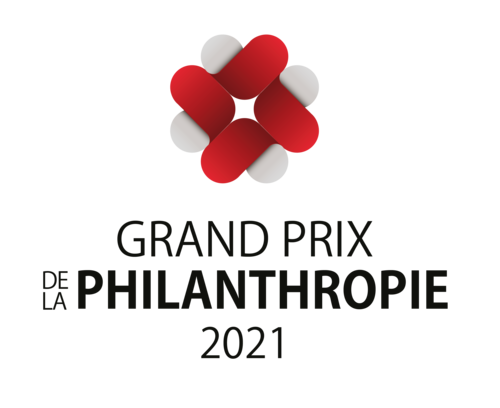 2021
Grand Prix de la Finance 2021 - Société de gestion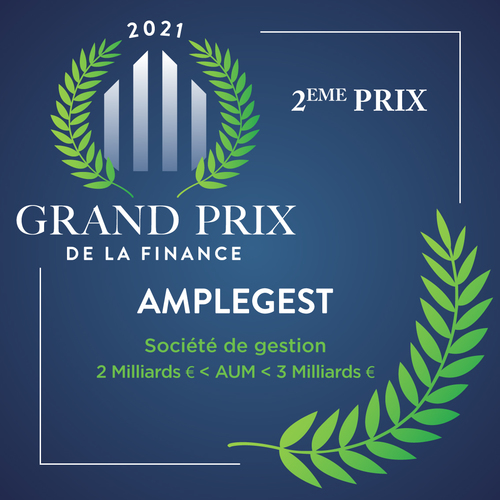 2021
Grand Prix de la Finance 2021 - Amplegest Pricing Power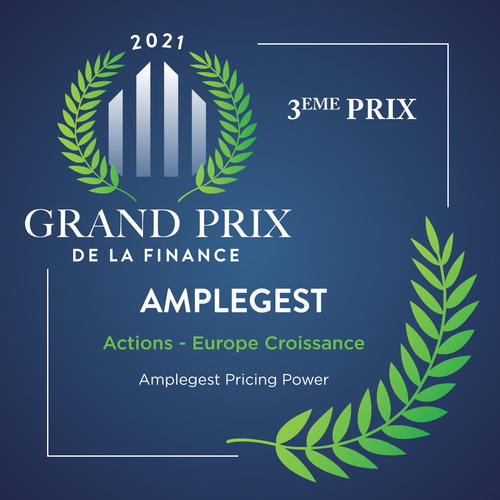 2021
Grand Prix de la Finance 2021 - Initiative Philanthropie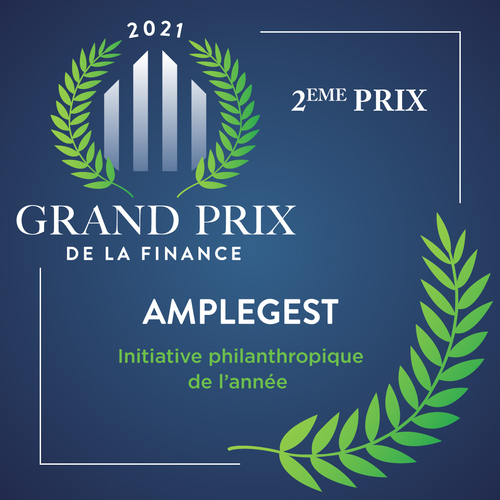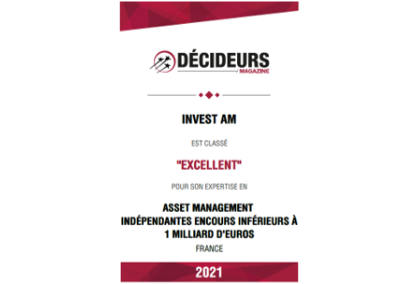 2020
Grand prix de la finance 2020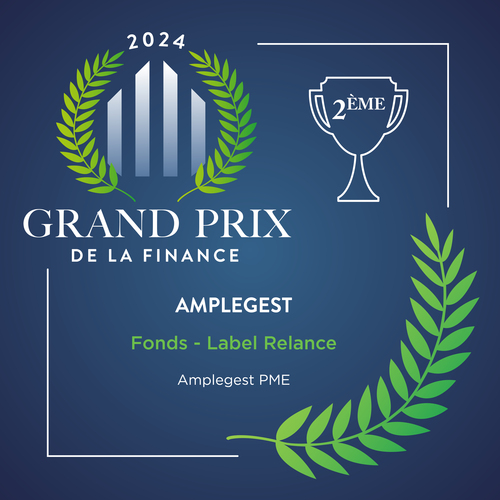 2019
Grand prix de la finance 2019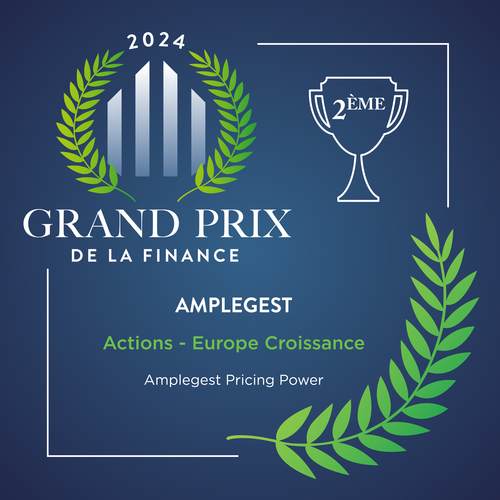 2018
Trophée le Revenu 2018